Economies across the world are suffering from unheard of recessions due to the COVID-19 pandemic. Many governments are still unable to predict the ultimate outcome, but there will be further contractions in economies across the globe especially in emerging markets.
United Nations
The United Nations will bear a heavyweight upon its shoulders to get a global commitment from all countries for future sustainable policies. Steps must be taken to avoid the crisis of lockdown that has had such a devastating effect. Countries must pull together to help some of the now poverty-stricken emerging markets countries.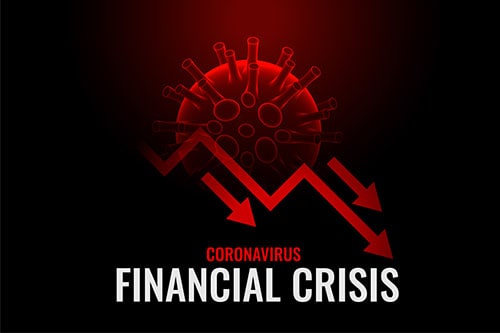 G7
In advanced economies such as the G7 and to a certain extent Brics, the government has provided wholesale support to their economies resulting in stabilisation in the financial markets. However, many economists predict that there will be a price to pay for effectively printing money. It is suggested that the current global meltdown is three times as bad as that experienced in 2009.
EMDEs
Sadly, EMDE's, (emerging markets and developing economies), face deeper devastation on a human, social and economic level. Many of these countries rely on international trade, tourism, exports of commodities and funding from countries such as the G7, all of which have taken a massive hit due to the turndown in the global economy. The result is that millions of people will be forced back into poverty. It has been estimated that the number of people facing a food crisis could be as high as 265 million by the end of 2020
Europe and the UK
Within Europe and Great Britain, the European Central Bank and the Bank of England have put in place diverse fiscal policies and packages to help steady financial markets. Packages such as supporting companies to keep paying wages through loan guarantees to banks were initiated with great speed. It is estimated that Great Britain has spent in excess of £314 billion in 2020 in increased public borrowing while Germany has reportedly provided stimulus in excess of 4% of their GDP.
USA
In the USA the government has provided a financial stimulus of USD 3 trillion. This includes USD 1 trillion by way of loans to state governments and companies while the Federal Reserve has cut interest rates to just above zero. The response to the pandemic from the Oval Office has been somewhat mixed, as a result, retail sales and industrial production have fallen significantly lower compared to global figures.
Japan
Far East Japan suffered through the cancellation of the 2020 Summer Olympic games, however extreme anti-virus measures put in place by the government whilst containing the virus to a certain extent heralded a big decline in the economic performance affecting two major income earners of finance and trade. It is estimated that the government is spending in excess of Yen 105 trillion in 2021 exceeding this year's expenditure estimated at Yen 105 trillion.
China
In China, where it all started, (allegedly), whilst suffering an economic downturn like all the other major economies due to severe lockdown measures, the economy is bouncing back far quicker than expected. Strong growth in trade has been recorded as exports rose by just under 10% in September. Economists and analysts report that the increase in trade is a global surge for demand in medical products, protective clothing and home electronics, though after this initial surge it is also predicted demand will fall. However, China is currently enjoying a trade surplus of USD 37 billion.
South East Asia
South East Asia, due to early severe lock down measures has not suffered as much as the rest of the world. World Health Organisation figures suggest that whist South East Asia is responsible for 9% of the global population, they only registered 2% of the total cases and only 1% of fatalities. However, due to the severity of the measures both trade and tourism took a massive hit as did retail particularly in Malaysia, Singapore and the Philippines. Stimulus programmes have been implemented across the region, with Singapore spending just over 26%of GDP, Malaysia 22% and Thailand 16%. This region continues to struggle with Singapore emerging as the only country to be winning the battle against the pandemic.
What does the future hold?
No one can be sure of what the future holds. China is already recovering; Singapore has turned the corner but the United Kingdom and France are experiencing their second lockdown as the virus rears its ugly head again. Germany is implementing a circuit breaker lockdown while the rest of Europe have ongoing restrictions except for Norway and Sweden. The USA continues to have a mixed policy towards the pandemic, but this is expected to change once president elect Biden takes office.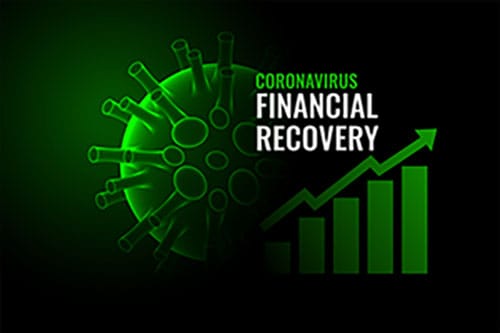 Travel
International travel was severely impacted with scheduled flights between the beginning of May 2020 and the end of June 2020 being down an average of 64.5% on the previous year. This sector which includes tourism, international business and migration may not fully recover to pre-pandemic levels. Individuals may refocus their behaviour patterns and governments restrictions may also have an ongoing impact on the travel market.
On-going travel restrictions and changes in behavioural patterns will affect those countries where tourism makes up a big part of their exports. Other countries that will be affected are those that rely on migrant workers. There are an estimated 164 million migrant workers that take temporary employment bringing economic benefits to their host countries plus are responsible for millions of remittances. A good example is Nepal where remittances make up 28% of their GDP.
Commodities
Oil
The pandemic has inflicted an indelible mark on this sector and will continue to do so due to changing behavioural patterns of the consumer and oil companies. Whilst oil has recovered but not to pre-pandemic levels there have been major fundamental shifts that have been accelerated by the pandemic. Royal Dutch Shell has announced that they wish to sell all their global refineries apart from six which they will retain for strategic reasons. In addition, as the world transitions to cleaner energy, the fossil fuel giants of yesteryear are being challenged by well managed and well financed by greener competitors.
Tightening market fundamentals indicate an increase in prices as 2021 progresses. Initial indications from president elect Biden to suggest his environmental policies will also help push oil higher, however can be countered by supply overhang from Iranian barrels should sanctions be lifted.
Elsewhere, Jet Fuel has taken a significant beating and European Jet Fuel for December 2020 delivery declined to USD 370 per metric ton, losing 50% of its value. International flights are not expected to recover to pre-pandemic levels so jet fuel prices will continue to suffer.
Gold
Having made an all-time new high in 2020 gold is predicted to make new highs in 2021. The supply chain for gold was seriously impacted by COVID-19, so much so the prices of gold in London and New York diverged by the most in four decades after lockdowns froze supply chains.
As a consequence, liquidity was very thin making it very difficult to trade between global markets. The situation became so dire that the CME, (Chicago Mercantile Exchange), launched a new gold futures contract, under which the typical London spec, (400 oz bars), was deliverable when historically this has not been the case.
On the basis that the US Dollar will be soft with inflation rising, gold is well positioned for an
Increase in price. Gold is looking at a bullish price of between $2,200 to $2,400 on the understanding that the price can reach and sustain above $1,925.
Silver
Silver was also heavily impacted by the COVID-19 lockdown. Silver mines in South Africa Peru and Mexico saw approximately 21 million ounces of silver output lost while demand was markedly down. It is expected that supply and demand interruptions may clear during the second quarter and should act to increase prices.
Silver like gold is a safe haven in times of trouble and historically investors have fled into both gold and silver. Although silver is a smaller market than gold half of all silver purchased on a global basis is for industrial use. Silver therefore can be viewed as a more valuable asset. COVID-19 has been no exception and since April silver has risen by 52% outperforming gold by some 38%. Silver has subsequently come off and is trading just above its key level of $17.25.
It is a common phenomenon for silver to lag gold in the early stages of a bullish move upwards. Investors are expected to buy silver on price decline in anticipation in the medium to long term, with a bullish spike forecast at around $30. Any sustained movement below $17.25 will be bearish.
With vaccines now being rolled out in better off countries, we can expect the developed economies to bounce back much quicker than is currently being anticipated.  However, the world has changed considerably, and the G7 together with the World Bank, the IMF and the United Nations must come together to help the EMDE's not only with fiscal aid, but provide sustainable supply chains so these countries will not be so badly impacted in the future.
We can make an
introduction
We can introduce you to boutique finance companies that specialise in delivering corporate funding.